Our Funeral Plans In Association with Open Funeral Plans
Peace of mind for you and your family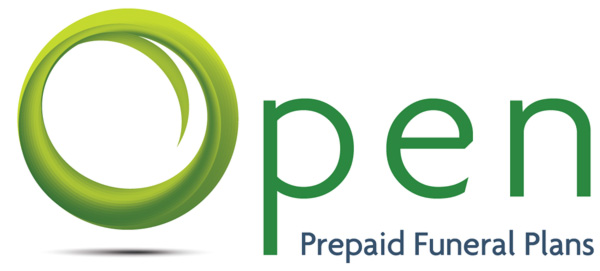 Do you need help setting up a funeral plan?
Funeral planning made easy
Pre-planning your funeral right now can take away the financial and emotional burden from your family when they are least able to cope with it.
Please see our general price list below or email for a bespoke quote for a burial plan or any alternative requests eg wicker coffin or horsedrawn carriage.
INSTALMENT OPTIONS AVAILABLE FOR ALL PLANS
FUNERAL DIRECTOR'S COST IS 100% GUARANTEED
INDEPENDENT TRUST AND SECURITY OF ALL FUNDS
GUARANTEED ACCEPTANCE: NO HEALTH CHECKS
COMPLIES WITH ALL

NEW

FSA

FINANCIAL REGULATIONS
PLANS TAILORED TO YOUR NEEDS
SORTING OUT THE ARRANGEMENTS WHILE YOU ARE STILL AROUND MEANS YOU WILL GET THE FUNERAL YOU REALLY WANT AND MORE IMPORTANTLY, YOUR LOVED ONES ARE SPARED THE ADDITIONAL DISTRESS OF WORRYING ABOUT WHAT YOU WOULD HAVE WANTED AND PAYING FOR IT.
Sharing the intimate details of your preferred funeral service 5, 10, 20 years or more ahead of its time can be quite a difficult concept to consider. If you write it down who will you entrust the paper to? If you tell your partner, sons or daughters, how will they remember and plan your every wish in their time of sadness? Only you can advise sensibly on such individual requirements – burial or cremation? Hymns? Music? Cars? Memorialisation? Or perhaps you have an environmental requirement such as woodland burial for instance?
Bereaved relatives often have grief and anger to contend with. Adding the administrative burden of arranging the funeral to their confused and emotional state may lead to mistakes being made and unnecessary costs being incurred. For example cremation is requested when in fact you wanted to be buried; or a service at church might be overlooked altogether. Small details like instructions for wedding rings can often cause the relatives great anguish and problems. If only they had known is often a feeling expressed. Planning and paying for your funeral in advance saves your family the anguish and grief of doing anything other than remembering you.
Why choose an Open Funeral plan through Sullivan & Sons
Open are transparent about their admin fees and growth figures. Here are some key points that make them different from other prepaid funeral plan providers and that you should consider when choosing a plan provider:
They have one single admin fee of £195.00
No commissions or additional fees are taken from the plan price you pay
They have no cancellation fee
The growth the Open Prepaid Funerals Trust apply to the plans consistently exceeds inflation
Direct cremation plan available
They are also a Funeral Planning Authority Registered Provider which means that they meet exacting standards when it comes to the way they operate. In simple terms, Open offer the best available balance of rate of return and lowest administrative fees of any like for like funeral planning company.
Third-party costs taken care of and no commissions
Open are the only prepaid funeral plan provider that applies the same rate of growth to the third-party costs as they do to the funeral director costs element of your plan. Other funeral plan providers often only apply RPI (Retail Price Index) or CPI (Consumer Price Index) growth. This is because no one can openly (without conditions) guarantee to cover third party costs at the time of need – there's a much better chance of them being covered in full with an Open plan. The difference could be hundreds of pounds.
Open know that many of their competitors in addition to the standard administration fee take between £700.00 and £1,300.00 from the price you pay, depending on circumstances. Open only sell through Funeral Directors and therefore no commissions are being taken from your plan – only their admin fee of £195.
A caring approach in a time of need
Open don't just look after you and your plan – they look after the funeral directors who will look after you and your family at the time of need. They have a funeral directing background and know and understand what goes into a funeral – which, alongside their wealth of experience, makes them the perfect choice.